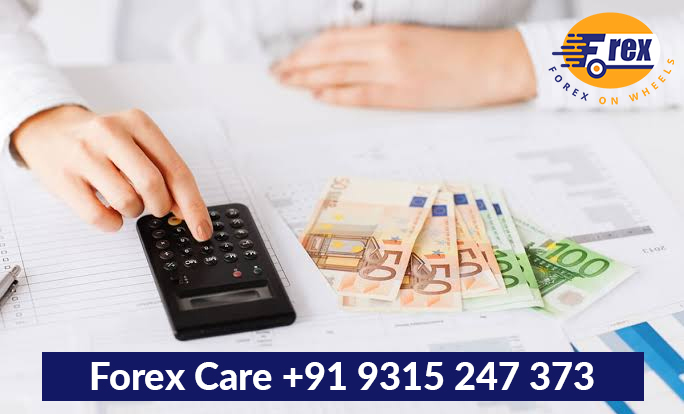 It's the 21st century and like many things, foreign currency exchange in India has also taken a huge turn. Now, you can easily exchange money in Noida, Delhi and Guru Gram without having to wait in queues or haggle over good exchange rates. ForexOnWheels brings you a completely online foreign exchange platform that helps you in buying forex from anywhere in Noida, Delhi and Guru Gram.
ForexOnWheels.com has become a trusted provider of forex services in Noida, Delhi and Guru Gram. On our extremely user friendly interface, you can buy forex on cards and in cash and get it delivered to your preferred locations, on same Day. For further assistance, please feel free to call our 24/7 customer support helpline +91 9315 247 373.
CASH and CARD
Order Foreign Exchange at ForexOnWheels.com on Forex Card and in Cash Easily Reload your Forex card on the go Get Topmost Security. Carry just the right amount of cash, and withdraw more from ATMs when required
DOORSTEP DELIVERY
Get direct doorstep delivery of your Forex in Noida, Delhi and Guru Gram.
LOWEST EXCHANGE RATES
Buy Forex at Lowest Currency Exchange Rates in Noida, Delhi and Guru Gram. Updated every hour Save up to 6.5% over traditional banks/Forex companies Freeze your Rate immediately for rest of the transaction Money Transfer done at Lowest rates. Save BIG!
24/7 CUSTOMER SERVICE
Get Access to Experienced staff handling customer support 24/7 We are here to help you even post bank working hours
Contact Forex On Wheels to get Free doorstep deliveries, just call on +91 9315-247-373 or visit www.Forexonwheels.com.