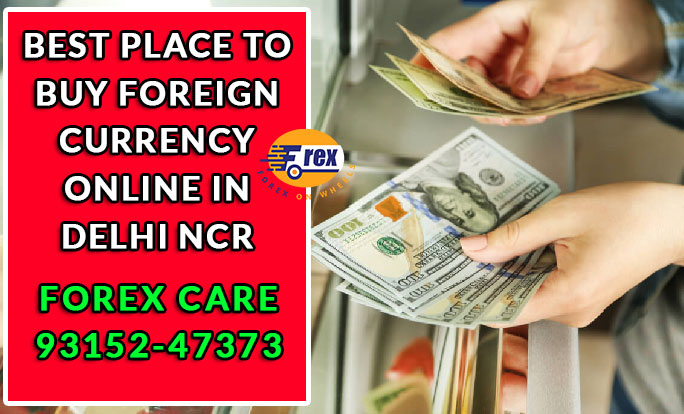 Buy foreign currency simply from Delhi from the trusted sources, before you leave for an abroad trip. Currency exchange is always inevitable before every overseas trip. This will save your lot of time and cost as you can easily pay for your immediate requirements when you are abroad. There is a list of the best services available in Delhi to swap your currency with any chosen currency according to your need. If you want to know more about it, then scroll the page and get informed about the whole angles of Best place to buy foreign currency online in Delhi NCR.
How can We make an easy currency exchange from Delhi?
If you are looking to buy or sell foreign currency from Delhi, then the first thing you need to do is to approach any foreign currency service provider near you and submit the relevant documents for further processing.
Valid Passport
PAN Card
LRS form
Airline Ticket/Visa
Best place to buy or sell foreign currency online in Delhi NCR
You can now easily convert the Indian rupee into any top leading foreign currency like US Dollar, Euro, Pound Sterling, Australian Dollar, Canadian Dollar, Swiss Franc, Japanese Yen, etc. It is always wise to carry some money in the form of currency for your instant requirements abroad like paying for food, drink or shopping, etc. The remaining money can be carried as a Prepaid Multi-currency card for paying via POS.
How much amount is received as cash for buying a currency?
You can give up to INR 49999/- as cash to buy foreign currency online from Delhi NCR
Whether currency exchange just before the travel is possible?
?
Yes. It is most advised to buy foreign currency just before your travel to evade the peak in foreign exchange rates in the last-minute currency exchange. Also, you can buy foreign exchange up to 60 days before your travel date.
Which are the safest sources to buy foreign currency from Delhi?
Any banks with an AD I license from RBI Any authorized money changers with either AD II or FFMC license from the apex monetary institute- Reserve Bank of India The most preferred source to buy foreign currency among these two is any authorized dealers since they are the strongest competitors in the market offering more services and best foreign exchange rates to the customers than the AD I banks.
Can I cancel a currency exchange at the last minute?
Yes, you can cancel the currency exchange from Delhi NCR at any time 24*7. The only thing you need to do is surrender the foreign currency you have purchased at any of the Forex on Wheels branches located in Delhi and Noida.
If you are looking to buy currency at Delhi NCR, Noida & Gurugram then please feel free to get in touch with us by visiting our website https://www.forexonwheels.com/ and put a query or chat with us at Forex Care +91 9315247373 or WhatsApp us at 9315247373.
You can also visit any nearby branches of Forex on wheels in Delhi And Noida to avail of the finest services in currency exchange and currency purchases.
24/7 CUSTOMER SERVICE
Get Access to Experienced staff handling customer support 24/7 Forex on Wheels are here to help you even post bank working hours
Contact Forex On Wheels to get Free doorstep deliveries, just call on +91 9315-247-373 or visit www.Forexonwheels.com.