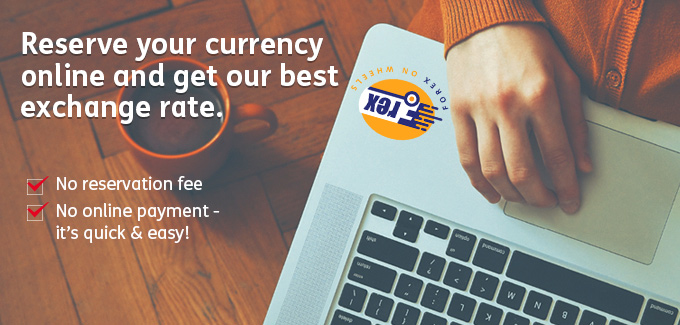 Looking to foreign exchange currencies in a safe and secure. Forex on Wheels is here to help you. Today you need not have to go anywhere for exchanging your currency online and offline, just find online currency exchanger like us and your work will be done in just few hours.
Forex on Wheels is one of the Currency Exchange in Delhi and Noida, who compares exchange quote rate across hundreds of banks and provides you the best forex rate. As, it's always necessary to check the exchange rate, before doing money exchange, Forex on Wheels provide you the table (Live Rate) so that you can check the exchange rates in real time. (Live Rate)
Why Choose Forex On Wheels Money Exchange Services?
Nowadays, offline methods are not used as it needs time and not at all a safe option. So, if you are still using the old method, we will suggest you to stop using it and try using the online money exchange process. (forexonwheels.com) you just have to submit the photocopy of your visa, passport and ticket as necessary documents to enjoy all our services. Being one of the best foreign currency exchanger and dealers in Delhi and Noida, we are able to do every kind of money exchange, currency exchange, buying, selling foreign currency at reasonable currency exchange rates in Delhi and Noida.
Contact Forex On Wheels to get Free doorstep deliveries, just call on +91 9315-247-373 or visit www.Forexonwheels.com.