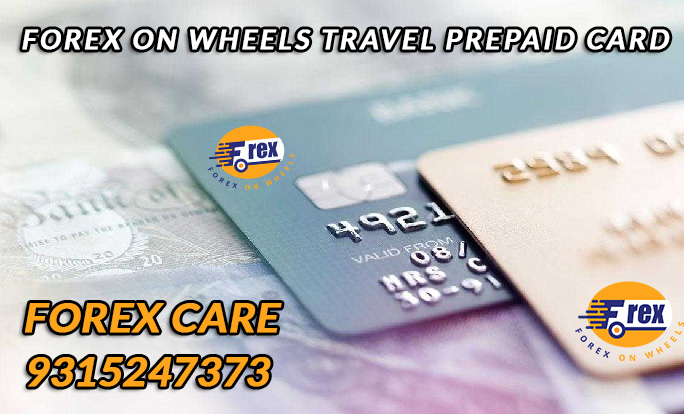 There is hardly anyone who is not excited about discovering the unique destinations of the world. Some travel enthusiasts prefer visiting multiple countries in one trip itself, while some choose one destination and explore its hidden beauty in-depth. Whether you are off to holidays or off to a business trip, one of the most the essential parts of your trip is managing foreign exchange.
It is advised to buy forex in advance to avoid any last minute hassles. Some people prefer foreign currency, while some trust travel prepaid cards, depending on their usage, and itinerary. Prepaid travel cards are secure and easy, making them a preferred choice for many travelers. Do you still personally visit various forex centers around your locality to find the best rates? Stay safe from inflated exchange rates and unreliable vendors. Buy your forex online from Forex On Wheels, one of the India most trusted foreign exchange partners.
If you plan to visit multiple countries, then it only makes sense to opt for a forex travel card as it eliminates the hassle of carrying separate foreign currency of each country. Read our blog to understand the benefits and uses of Forex On Wheels Forex Travel.
Forex cards are prepaid cards, which can be used to make payments or withdraw cash in a foreign currency. You can use this card just like your debit card without linking it directly to your bank account. Forex cards also charge either zero or minimal transaction fees.
24/7 CUSTOMER SERVICE
Get Access to Experienced staff handling customer support 24/7 Forex on Wheels are here to help you even post bank working hours
Contact Forex On Wheels to get Free doorstep deliveries, just call on +91 9315-247-373 or visit www.Forexonwheels.com.