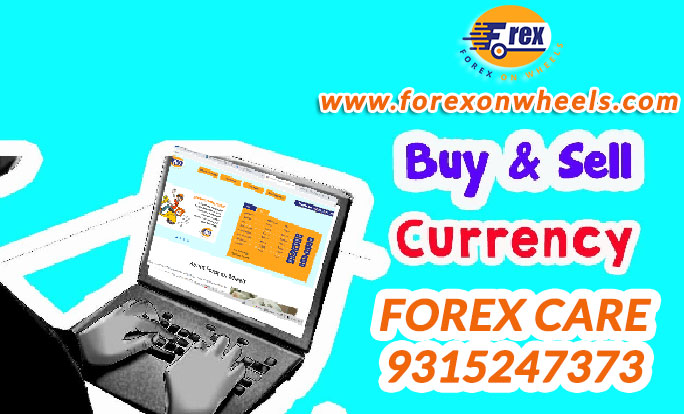 The word travel has a lot of connotations. For some it is relaxation, for others, it is business and work. However, with changing times travel today has become affordable to all. The thrill of travelling to a foreign land is quite something and coming back home with a lot of new memories is equally good. However, post return there are questions that keep bothering, especially when you are still carrying the local currency of the country you visited. The simple solution would be to sell forex online.
The boon of the Internet makes it easy to sell forex online in a few easy steps without any hassles. It is but obvious to have a lot of questions and doubts in mind while making any online transactions. However, all those doubts can be laid to rest thanks to Forex On Wheels Forex Services.
Armed with experience for years of dealing with Forex, Forex On Wheels offers you services to sell forex online at the best available prices and with no hassles. Be it your pre-paid Forex card , traveller's cheques or forex cash, all of it can be taken care of.
Wondering how to sell forex online? It is a simple process with Forex On Wheels. Just log into the website and register with relevant details. After this is done, all it takes is four easy steps.
1. Choose the currency and amount
Once you have logged in, choose the currency and the amount you would like to encash.
2. Enter Traveller Details
Enter all the relevant traveller details asked. Also, enter your delivery options and pay just 4% to block the rates of your currency.
3. Make Payments
Make the relevant payments. Forex On Wheels has quite a few online and offline options for payments to block your currency.
4. Order Confirmation
Once the payments are made, and the order is confirmed, the complete blocking amount is refunded within 4-5 working days.
For most people, selling forex might seem like a task, but Forex On Wheels makes it easy. You no longer have to stand in the serpentine queues at a forex counter for an exchange. You have assured a fair exchange rate and peace of mind.
The major concern a lot of people have is getting the right price for the forex. It is a known fact that the forex rates change on a daily basis and you will have to check for it every day. The best you can do is block the currency on the day you think the price is optimum. For any questions or doubts, simply walk into any Forex On Wheels branch and the executives there would be happy to help.
It is important to have the right documents before selling forex. For an amount up to USD 200 all you would require is a photo ID. For anything above USD 200, you will need to submit a government approved ID. For larger amounts above USD 5000, you will need to submit a Currency Declaration Form. The amount received after selling forex is equivalent to the local currency and depends on the exchange rate of the day. You can either avail the amount in cash or simply have it transferred to your bank account.
The cherry on the cake is that all these services can be opted for from the comfort of your home. A Forex On Wheels representative will visit you and help you through the entire selling process.
Whether you are a frequent flier or a happy vacationer, leave all your forex hassles to Forex On Wheels Forex services. Buy or sell forex online with utmost safety. For all your travel, visa and forex needs, Forex On Wheels is your one-stop shop.
24/7 CUSTOMER SERVICE
Get Access to Experienced staff handling customer support 24/7 Forex on Wheels are here to help you even post bank working hours
Contact Forex On Wheels to get Free doorstep deliveries, just call on +91 9315-247-373 or visit www.Forexonwheels.com.