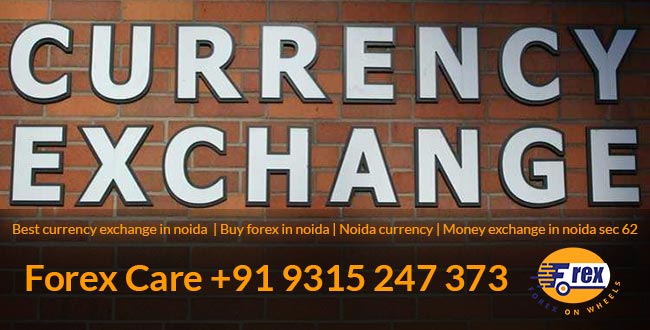 Buying foreign currency in noida sector 18 and 64 – When you are going abroad for a trip, you'd need the currency of the country you are going to. Here you would be exchanging your Indian Rupee for that particular foreign currency.Ex: Going to the USA, you'd be buying the US dollar by exchanging your Indian Rupee in hand.This is called buying foreign currency.
Selling foreign currency in noida sector 18 and 64 – Coming back from a business trip or leisure foreign tour, you may have balance foreign currency in your wallet. Here you would be looking to exchange the foreign currency in hand for Indian Rupee. This is called selling foreign currency.
Forex on wheels Noida offers best currency exchange in Noida sector 18 and 64 or dollar exchange in Noida at the best rate. While opting for the service you can enjoy plenty of benefits without any hassle. Customers can choose an best forex service in Noida as secured and safe method. The best thing you will get exchange currency at the doorstep and no need of roaming here and there. Forex on wheels Noida offers the exchange service without any additional charges so that you can enjoy service without any extra payment. We make our service transparency so that customers could see all processes.
Best currency exchange in noida | Buy forex in noida | Noida currency | Money exchange in noida sec 62
24/7 CUSTOMER SERVICE
Get Access to Experienced staff handling customer support 24/7 Forex on Wheels are here to help you even post bank working hours
Contact Forex On Wheels to get Free doorstep deliveries, just call on +91 9315-247-373 or visit www.Forexonwheels.com.